Hello my friends!
I'm really excited to present you the Tutto3, a mechanical pencil for artists!
Do you think this is the best mechanical pencil for drawing? I do! Here is why:
3 in 1:
Draw with a range of leads that vary in caliber and softness: This pencil includes 0.3mm, 0.5mm and 0.7mm leads, and has an almost magical mechanism based on gravity: Simply face the label of the caliber lead you want, push the back button and your lead will come out. The first time I used this mechanism I almost though that the pencil was reading my mind! hehe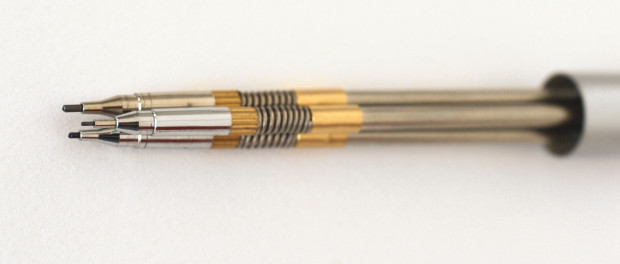 High Quality:
The Tutto3 is being made possible by a German company established in 1883 and with a history of producing the highest quality writing instruments. It is being manufactured in Japan with top-notch technology and materials.
We did not compromise, the body is made out of brass. When you feel it's weight you know it's a quality instrument.
Width and Softness of Leads:
For an artist the caliber and softness of leads is of prime importance when choosing a pencil. With the Tutto3 you have it all in one!
It comes with
0.3mm 2H (hard), 0.5mm HB (medium) and 0.7mm B (soft) leads. Therefore, from light to dark, from thin to thick, you have the full range at your finger tips.
The leads that come in the pencil are artist grade polymer leads, by
ArtistLeonardo
, ideal for drawing. (Yes, I love them too!). By the way, they are of standard sizes so they can be interchanged with other brands.)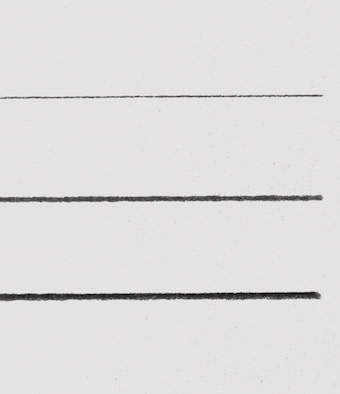 Fully Retractable Sleeve:
The metal lead sleeve is fully retractable. This protects the tip and the sleeve when it is not in use, and also protects your shirt or pants when you are carrying it. We don't want to cause any holes, like with un-retractable points!
Push the button on the side to instantly retract the tip of the pencil, either to store it or to select another lead.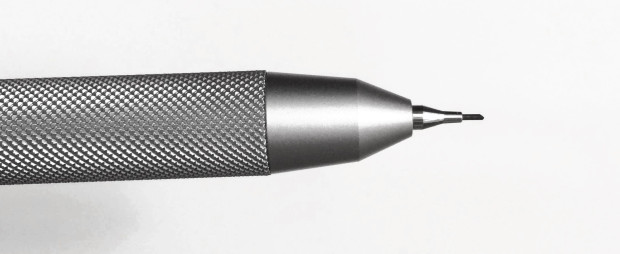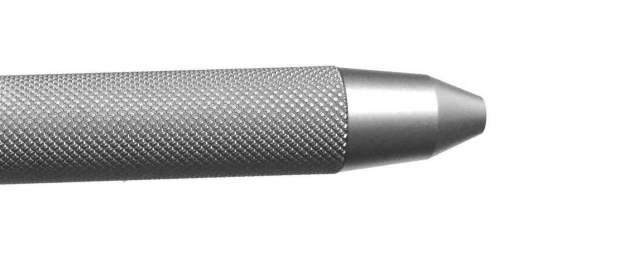 Anti-Slip Knurl:
You don't want your pencil to slip when you are drawing (I hate it when that happens!). This classic tight knurl is the one that most of the best draftsman pencils have used for decades. But we extended it further back so you can move your hand away from the tip and still be on the anti-slip section.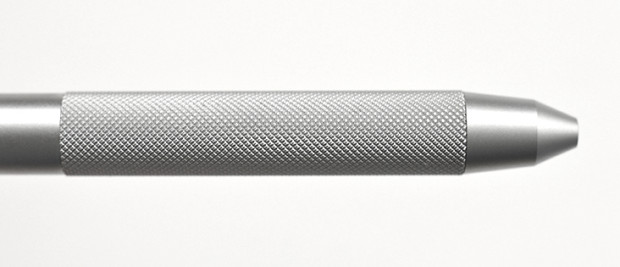 A Firm Grip:
Squishy, soft, rubber handles make more difficult the precise control for drawing and draftsmanship. That is why the Tutto3 has a solid grip. No squishyness here.
The Clip:
The clip allows you to carry the pencil in your breast pocket to take it with you. It also helps stop the pencil from rolling off the table.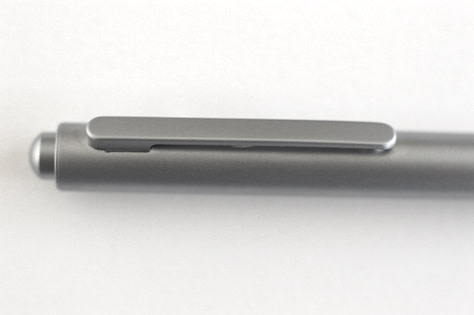 Eraser:
It has a fine eraser under the cap, which is of a standard size so you may easily find replacements.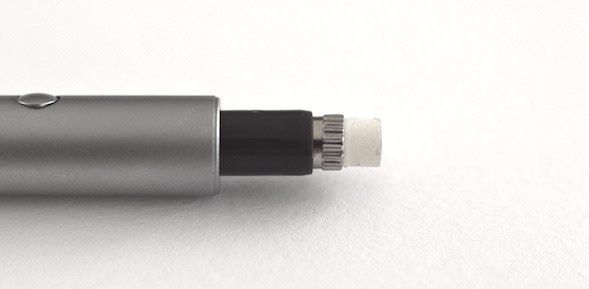 No need to sharpen it:
Having thin enough leads, there is no need to sharpen. The pencil does not get shorter and shorter: You can use it all you want and it will always keep its full length (unlike wooden pencils).
A Consistent Line:
This is uniquely important for technical drawing. If you hold the pencil upright, you will get a consistent 0.3, 0.5, or 0.7 line all the time.
Leads:
These are the lead sets available right now. They are high quality polymer leads,
for drawing, by
ArtistLeonardo
: 0.3 2H, 0.5 HB, 0.7B and 0.5 Blue.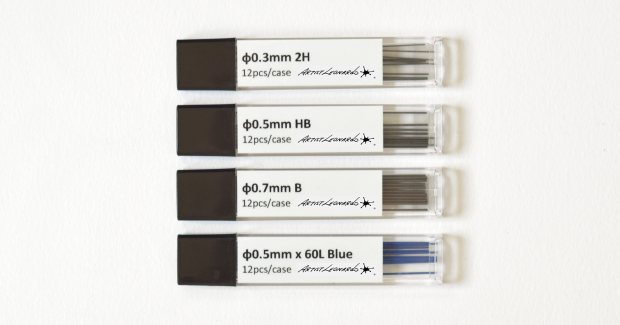 For more informatio or to get one,
please click here.
I hope you enjoy it.
Best,
Leonardo